Botanical Extracts
Política de seguridad
(editar con el módulo de Información de seguridad y confianza para el cliente)
Política de entrega
(editar con el módulo de Información de seguridad y confianza para el cliente)
Política de devolución
(editar con el módulo de Información de seguridad y confianza para el cliente)
This product is not available at the moment
Olive trees are one of the oldest trees known to man, and one of the earliest trees cultivated in the world, being grown before written language was invented.  Our best guesses are that it was a native of Asia Minor and spread through Palestine, Syria and Iran to the Mediterranean region about 6 000 years ago.  Olives spread from the early Greeks to the Romans, and wherever the Romans moved, conquering new regions, the olive tree found a new home too. Maybe this is how olive branches have become a symbol of peace, as the new Roman colonies were given olive trees after being conquered. Greek athletes were also rubbed with olive oil, to prevent damage to their skin during competition and to protect them from the sun. Hippocrates believed and taught that olive oil was useful for many physical and even some mental ailments. Olive oil is now the most famous oil in the world, with Spain being the largest producer.
*The US FDA has not evaluated these ingredient claims. The nutraceutical ingredient is not intended to diagnose, treat, cure or prevent any disease.
-----------------------------------------------------------------------------------------

Long use of Oleuropein from Olive Leaf as Cardioprotective and antioxidant (from ancient times, it was observed how tea done with Olive leaves had beneficial effects).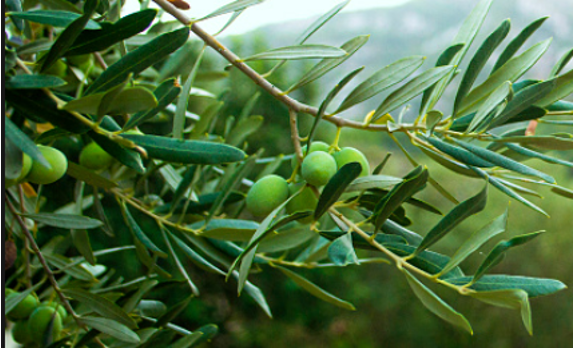 There is a EFSA approved health claim on these olive oil polyphenols (Commission Regulation (EU) 432/2012):
Olive oil polyphenols contribute to the protection of blood lipids from oxidative stress. The claim may be used only for olive oil, containing at least 5 mg of hydroxytyrosol and its derivatives (e.g., oleuropein complex and tyrosol) per 20 g of olive oil. In order to bear the claim information shall be given to the consumer that the beneficial effect is obtained with a daily intake of 20 g of olive oil
MOST EVIDENCED BENEFITS (The why!)
Olive leaf extract is a concentrated dose of the nutrients in olive tree leaves. It's a potent source of antioxidants that support your immune system. 
By fighting cell damage that causes disease, antioxidants work to reduce your risk of many illnesses — but research shows that this activity in olive leaf extract may contribute to a range of other health benefits. The antioxidants in olive leaf extract are mainly polyphenols. Olive leaf also contains a uniquely powerful polyphenol called oleuropein. Studies show that in addition to its antioxidant activity, oleuropein has anti-inflammatory, antiviral, and antimicrobial effects
Please consider this information is meant to general knowledge about this ingredient , not replace advice from your doctor or healthcare provider and is not meant to cover all possible uses, precautions, interactions or adverse effects. This information may not fit your specific health circumstances. 
Data sheet
Active compounds

Oleuropein (Standardized to 20%)

Functional benefits

• Supports Immune System • Supports Healthy Inflammation Response • Potent Antioxidant

Latin name

Olea europaea